Exploring the Vibrant World of Art in Vancouver and British Columbia with Artur.art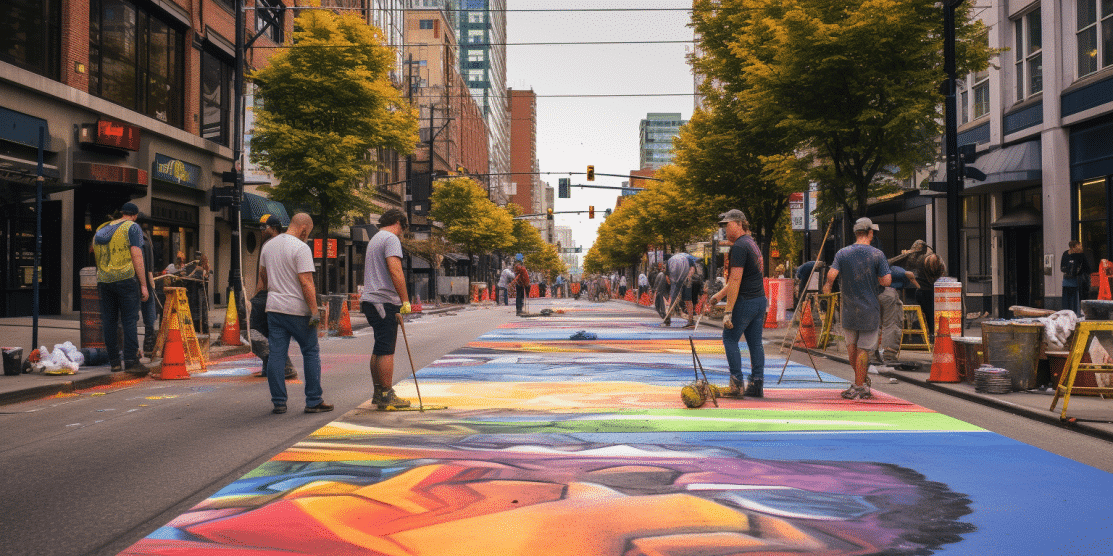 Nestled on the Pacific coast, Vancouver stands as a beacon of cultural diversity and artistic innovation in Canada. The city's natural beauty and cosmopolitan spirit have given rise to a thriving arts scene, making Vancouver a melting pot of talent and inspiration. At Artur.art, we take immense pride in providing a platform for these extraordinary artists and showcasing the rich tapestry of art from Vancouver and British Columbia to the world.
Vancouver Artists: A Canvas of Urban Expression
Vancouver is a city where art breathes freely. From its numerous art galleries to its vibrant street art festivals, creativity resonates at every street corner. It's a metropolis that encourages artistic expression in all its forms.
At Artur.art, we've dedicated a space for Vancouver artists to ensure that their works shine far beyond the city's borders. Explore a multitude of artistic styles, from contemporary to abstract to figurative, and discover the unique talents that make Vancouver a flourishing artistic haven.
Art in BC: Where Tradition Meets Modernity
Art in British Columbia draws inspiration from the province's vast landscapes, rich history, and the diverse cultural influences that have shaped the region. Artur.art embraces this artistic heritage by providing a platform for artists from British Columbia to share their creations with a global audience.
From the breathtaking landscapes of the Rockies to the cultural vibrancy of Vancouver, immerse yourself in art that captures the essence of British Columbia.
Canada: A Kaleidoscope of Creative Influences
While our commitment to promoting Vancouver and British Columbia artists runs deep, Artur.art doesn't stop there. We believe in the diversity of Canadian art as a whole. Our platform gives you access to a variety of talented artists from across Canada. Explore the creativity from west to east, north to south, and immerse yourself in the different facets of Canadian art.
Why Choose Artur.art for Custom Art in Vancouver and British Columbia
Artistic Diversity
Artur.art offers an impressive range of artistic styles and mediums to cater to all preferences. Whether you're drawn to contemporary art, abstraction, or realism, we have something for you.
Support for Local Artists
By purchasing art on Artur.art, you're directly supporting local artists in Vancouver, British Columbia, and across Canada. Your purchase helps nurture and sustain the local art scene.
Custom Art
Create your own custom art by collaborating directly with artists. Express your vision, ideas, and style to obtain a unique artwork that reflects your individuality
Cultural Exploration
Immerse yourself in the richness of Canadian culture through art. Our artists capture the landscapes, traditions, and stories that make Canada a special place.
Artur.art is more than just an art purchasing platform. It's a window into cultural diversity, an opportunity to support local artists, and a chance to connect through art. Join us in exploring the creativity of Vancouver, British Columbia, and all of Canada, and make art an essential part of your life.